We are a group of friends who have formed a vocal harmony group based in the Medway area. We rehearse weekly in preparation for competitions and performances. We can be hired for weddings, charity events, concerts etc.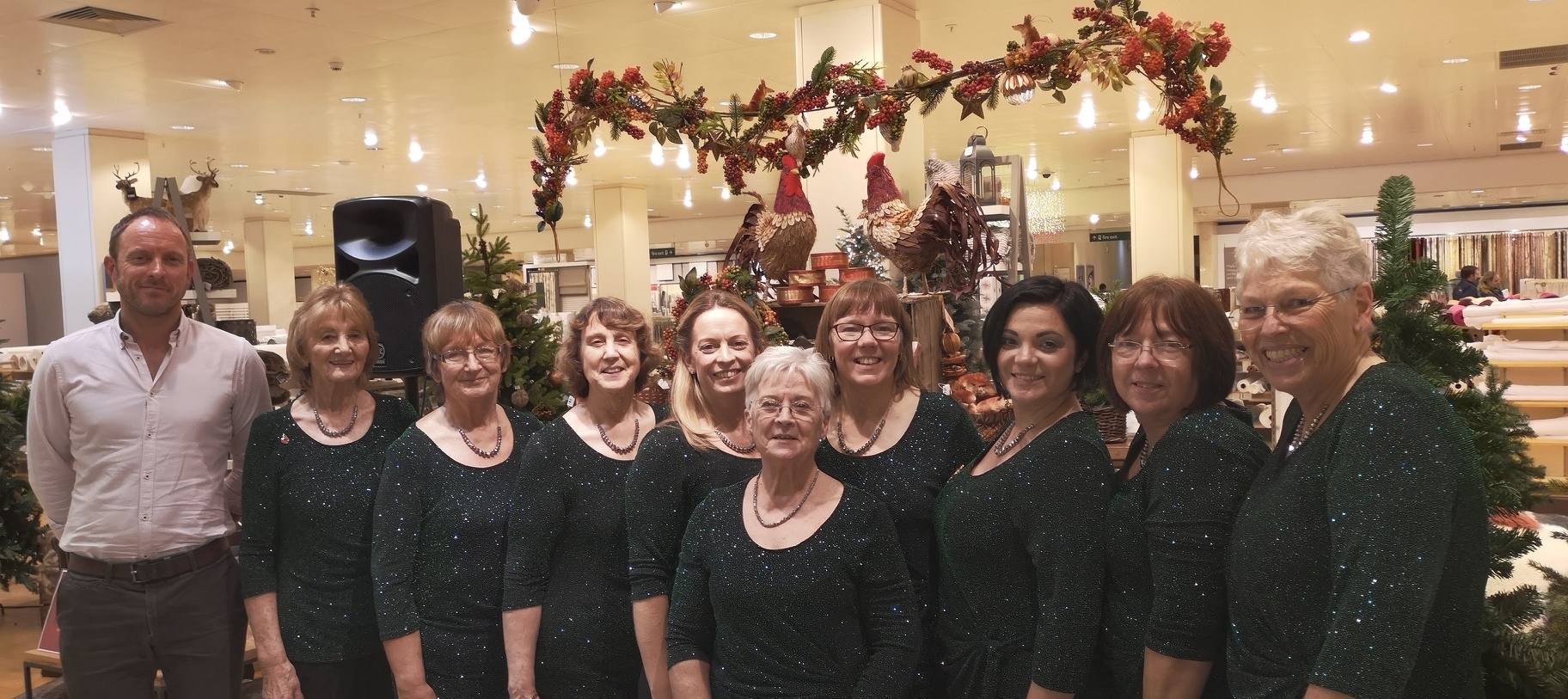 The current holders of the Championship Cup (Rochester and North Kent for the 5th consecutive year).
WOW !!! We received an email from Don Besig and Nancy Price in June 2020 (composers of our lockdown version of As Long As I Have Music). Their comments included 'your ensemble singing is really quite wonderful and the blend is outstanding', 'thank you for your lovely, sensitive performance' and 'your community is fortunate to have you in its midst' ! We are thrilled with this feedback.
Listen to our recently produced 'Lockdown' version of As Long As I Have Music
Recent News (July 2021)
We have been rehearsing outdoors, using social distancing and all mitigations needed, for the past few weeks.
We shall be performing, with ticket restrictions, at Hempstead Church on Saturday 31st July. `this is our first performance since Feb 20 and we are all looking forward to it so much.
We have now had almost 53,000 views on Youtube !!!